July/19/2012 01:01 AM
Wow. Two months since the last post. It's been quite busy for the lest stretch. Doing a bunch of work for Random House and some advertising as well. Chris Broyles - the voice of the science channel has been in doing some remote sessions with an agency in DC. Pretty cool.
May/15/2012 11:26 AM
Jim and Linda Harder were in recording the book
What Makes You Tick and What Ticks You Off
. The book was written by Jim Harden and Brad Dude and is an incredible insight as to your temperament and the temperament of others.
December/19/2010 11:44 AM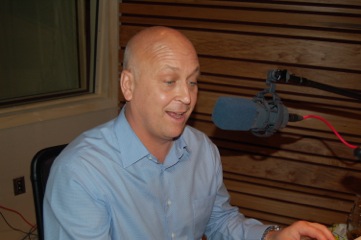 Cal Ripkin Jr. reading his book
Hothead
for Listening Library
December 2010